Jameela Jamil knows what she's doing.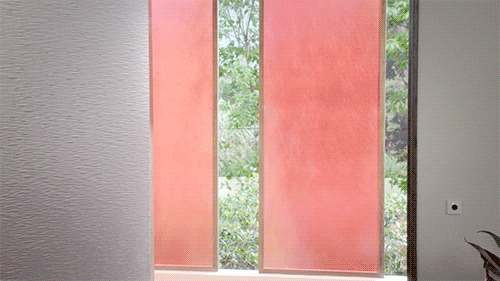 Jameela Jamil has a complicated relationship with marginalised people online. If you are familiar with her social media presence (especially on Twitter) then this statement may not come as much a surprise to you.
Jamil has said things that have been accused of saying some very ignorant and anti-Black things in the past few years. Jamil has been able to evade any serious repercussions as she projects this image that she's doing it under the guise of the so-called 'greater good' and for 'representation' of all POCs. And because of these reasons (excluding a few other factors), she has been able to continue with her overall image in the mainstream unscathed. However, Jameela Jamil's actions are not just 'annoying' or she isn't just irrelevant - there's more to it.
If you haven't been caught up with the latest online incident then I'm going to do a very brief overview of the most recent set of events involving Jamil.
HBO Max announced that Jamil would be MCing a show about voguing. People were upset because Jamil has no known history involving the ballroom scene in particular. Jamil took it upon herself to then come out as queer as she felt the need to defend herself against the backlash. But as so many people pointed out, this wasn't an attack against her sexuality, this was an attack on a space she has (yet again) taken up when the opportunity could have been given to someone who has experience in the ballroom community. People online also pointed out that her 'press release' in which she decided to come sounded like 'anti-Black dog whistles' as the majority of people who were criticising her were Black trans and queer people. Jamil was creating the narrative of the people who were giving her valid criticism were the villain and that she was the victim in the situation.
Now there are probably a million articles being written right now about why this whole situation was problematic and I do not have the expertise on anything to do with vogue or the ballroom scene. It would be irresponsible for me to try and explain all the intricate aspects of it. But what I want to highlight is why this incident, and the many situations involving Jameela Jamil brings harm to the communities she tries to "represent".
Jamil started off a couple of years ago taking on the 'advocate' role online to combat against things like diet culture and the pitfalls of the acting industry. She later shed this title as she kept finding herself in the middle of an online 'backlash'. Her Twitter bio reads "Feminist in Process" who's trying to do 'good' for people around her. And on the surface, that's the best a person could ask for. However, when Jamil makes these 'mistakes' by taking up spaces, speaking out of turn, co-opting movements that weren't for her, shaming Black people for their existence - they aren't just annoyances or irresponsible. Her 'mistakes' hurt people. With every 'mistake' that she makes, there's someone who has lost out on a financial opportunity. There is someone who didn't ask to be hyper-visible and is now being shamed by thousands of people online. There is someone who dedicated a lot of time and effort to cultivate their brand to only have it co-opted (stolen) by Jamil and rebranded to fit a white people. And it is known that marginalised Black people, especially trans, fat and queer individuals are less likely to have the same social, cultural or economic capital to try and fight for their work. This is the basics of erasure. Jamil is erasing the stories of marginalised people. Then comes the harassment, which I think is the most dangerous part. It's not uncommon for people to exploit (mainly) Black people, but the way she uses her platform to rally against those who criticise her (and most of the time try to help her) it proves that she does not care about the harm she causes.
But how has Jameela Jamil gotten away with this for so long without any serious consequences? Jamil wants acceptance from white people and she does this through neoliberalism. This need for acceptance allows her to have protection from any real consequences from the criticism, or as she calls it, 'backlash' she receives online. In order to maintain her status as a white feminist and a capitalist, she has to be a very good performer for white supremacy. She has to, otherwise she wouldn't have garnered so much capital. But to be a good performer for white supremacy you need to adopt some of the same tactics and morals. Exploiting communities of their work whilst taking up their spaces is a good start.
Jameela Jamil also knows that those who subscribe to neoliberalism do not care about Black trans, fat and queer people - in which these spaces belong to. In fact, some white women (arguably her biggest target audience) relish the misfortune of these specific groups because it gives them the power they lose out to due to patriarchy. So when Jamil claims that she has been targeted due to an unwarranted witch hunt - who else would be better to employ to harass those making these criticisms - her trustworthy neoliberalist fanbase. They often derail the conversation to shift the focus onto something other than her anti-Blackness and this white co-sign then silences any criticism made, allowing her to maintain her position. Her fanbase's typical talking points are that the SJW's (social justice warriors) are attacking someone who is 'learning' how to do better. This usually leads to her fanbase to target people through harassment.
Harassment online is different for different people. Some people can change their social media settings and be completely oblivious to the harassment until the commotion dies down. It tends to be more detrimental to marginalised people as our social media is often a place of security (maybe not safety). Especially if the person criticising Jamil is not used to being dog-piled with comments of transphobia, fatphobia and anti-Blackness, it can cause a lot of harm. And when it means that they have to turn off the comments on YouTube because they can't filter out the hatred or they have to put their accounts of private, limiting their audience if they use their social media accounts for promotion - it can't be taken lightly. Jamil should take responsibility for her gaslighting techniques to try and satisfy her need for self-validation online. But instead, she deletes the negative comments on her timeline, champions the positive comments which are nothing but praise for her - Jameela Jamil ultimately is letting us know her overall stance.
The HBO Max debacle was not the only incident in which she overstepped the mark. Jameela Jamil is a repeat offender. And she is aware of this. Jamil is reliant on our exhaustion. That's how she can do the most harm. When you use, erase and silence those who try to criticise you, without any serious consequences that's you can get away with the harm you implement. And this allows her to capitalise her actions and repeat them to gain even more capital (social and economic).
Jamil repackages certain intricate parts of communities that she doesn't belong to.It means that safe spaces get lost. It means that people feel less inclined to speak their truths online. What I am not implying is that Jamil is solely responsible for this, as it's the people around her, allowing her to be in these spaces and that these opportunities should also be held accountable. But Jamil needs to be responsible for the harm she has caused to these communities that she is a part of and that she isn't a part of.
And lastly, I want to talk about Jameela Jamil's anti-Blackness. I have highlighted it during this quick essay but I want to note the main community that Jamil has harmed is the Black community. If you visit her Twitter profile, she is side by side in a picture with her and Lizzo. This isn't ally-ship. Black people are not props for your own financial gain. If it's not the fat Black community (through the body-posi/fat liberation movement), it's Black trans people. If it's not Black trans people, it's Black women who are just existing and expressing their sexuality. How many times can we call someone in who has a disgust with our entire existence? That may be your prerogative but it cannot be mine. As someone who also suffers from an eating disorder I don't want to try and teach someone who built her career off the backs of the very same people she despises, people like me.
But to conclude, what you do from here is your choice. You can continue to try and call her in and I wouldn't fault you for that. It just won't be me doing it. You can try and call her out on social media to try and realise the severity of her actions, that's fine too. You can completely cultivate your own safe space online and try and ignore Jamil and online personalities like her. All of these options are valid. But what I want people to start doing is to stop trivialising her actions. Jameela Jamil is not just 'annoying' or 'insufferable', she is doing real damage that has had real effects. It needs to be addressed. Because when you start trivialising Jameela Jamil's actions, you are doing a disservice to those who have put in the work.